2016 Salish Sea Early Music Festival
~ Period Instrument chamber music from six centuries around the Salish Sea ~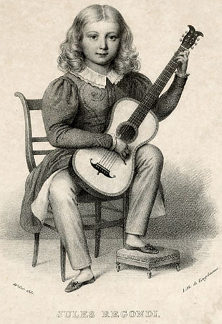 • June 4 - 13
, 2016
•
1820: VIRTUOSO GUITAR & FLUTE
Oleg Timofeyev ~ early 19th-century Russian guitar
Jeffrey Cohan ~ 8-keyed flute (London, 1820)
In

Romantic Guitar & Flute

, with guitarist Oleg Timofeyev and flutist Jeffrey Cohan performing on authentic early 19th-century instruments, our final

2016 Salish Sea Early Music Festival

performance explores an emerging new early 19th century romanticism and the subsequent blossoming of guitar-flute repertoire by virtuosos on their evolving instruments. This golden age for the flute-guitar duo was brought into being in the early 1800's as the industrial revolution and a desire for such music by a new middle class gave rise to expressive trends less affected by stylistic constraints of the past, and significant changes in the tonal expectations of musical instruments ... and a new type of virtuoso interaction between flutists and guitarists.

Along with Oleg Timofeyev's guitar from the early 19th century, Jeffrey Cohan will play an 8-keyed flute made in London in 1820 of cocuswood or Jamaican ebony with silver ornamental rings and keys, made in London in 1820 by George Rudall with the help of George Willis. In 1821 Rudall joined with Rose to make Rudall & Rose flutes, which have found their way into the hands of some of today's most well-known flutists playing traditional Irish music. The program will include a

Nocturne

by guitarist

Francesco Molino

(1775-1847), a

Divertissement

by flutist

Gaspard Kummer

(1795-1870),

Serenades

by violinist

Joseph Kuffner

(1776-1856) and guitarist

Mauro Giuliani

(1781-1829) and virtuoso solos for flute and guitar. (Pictured above is guitar prodigy Giulio Regondi in about 1832.)




Please see links to left above for specific dates for each location.




~ updated May 30, 2016 ~


Do you receive our email announcements and flyers?!
Please sign our

MAILING LIST


by sending your address and any other comments to


salishseafestival@aol.com ~ thank you!


SSEMF banner: detail from "The Last Time it Reached Zero" by James C. Holl.


~ earlier this season ~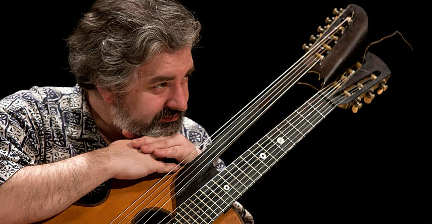 • January 2 - 17, 2016 •
TRIOS for GUITAR, FLUTE & VIOLA
Jeffrey Cohan ~

flute
Oleg Timofeyev ~

guitar
Stephen Creswell ~

viola
(early 18th-century instruments)

In Beethoven's day guitar, flute and viola was a popular ensemble for which much early 19th-century chamber music was written. The program will include the "Noturno pour Flûte, Viole et Guitarre, Opus 21" by

Wenzeslaus Matiegka

(1773-1830), which caught Franz Schubert's attention in 1814; he subsequently arranged it for his family's use with the addition of a cello part and an additional movement. Also the "Sérénade pour Flûte, Alto et Guitarre, Opus 83" by

Gaspard Kummer

(1795-1870), and an anonymous "Barynya" (Russia, 19th century) for solo guitar will be performed among other works.
40 years earlier in Poland and Bohemia, the European guitar was given another string and tuned to a G major tuning. Although rare today, this became the only guitar that was used almost exclusively throughout Russia until the European 6-string guitar regained popularity after Andres Segovia performed in Russia in the early 20th century. There are a few guitarists that still prefer the 7-string instrument in Russia and the Romani people ("Gypsies") of Russia use it exclusively. The European music to be heard on this program from around Beethoven's time would have been played in Russia on this instrument, as Mr. Timofeyev will be doing.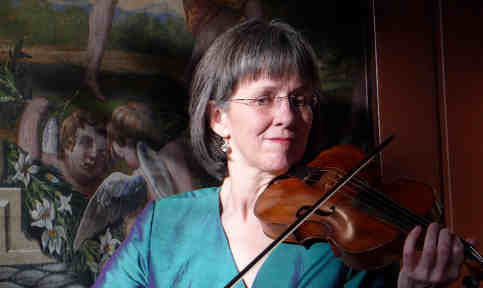 • February 27 - March 9
, 2016
•
HANOVER BAROQUE
Bernward Lohr (Germany) ~ harpsichord
Anne Röhrig (Germany) ~ baroque violin
Jeffrey Cohan ~ baroque flute


Hanover, Germany's vibrant early music scene will be reflected in this evening of lustrous baroque chamber music by Rameau, JS and CPE Bach, Marais and Leclair with our two special guests from Germany. Harpsichordist

Bernward Lohr

is director of Hanover's

Musica Alta Ripa

, one of Germany's most active period instrument ensembles, and baroque violinist

Anne Röhrig

is leader of the

Hannoversche Hofkapelle

, one of Germany's premier baroque orchestras.
Bernward Lohr and Anne Röhrig are both professors at music conservatories in both Hanover and Nuremburg, Germany. Their more than 30 recordings have garnered awards including the Diapason Dòr, the

Cannes Classical Award

, the

German Recording Critics' Prize

, and several times the

Echo Klassik

. Both were awarded the

2002 Music Award of Lower Saxony
.
The program will include

Jean-Philippe Rameau

's

Deuxième Concert

from

Pièces de Clavecin en Concert

, selections from the

Suite E Minor

from

Pièces en Trio

by

Marin

Marais

,

Jean-Marie Leclair'

s

Deuxième Récréation de Musique, Opus 8

, the

Sonata in G Major
, BWV 1019
for obbligato harpsichord and violin by

Johann Sebastian Bach

,

Carl Philipp Emanuel Bach

's

Trio Sonata in b minor, Wq. 143

and the

G major trio sonata, BWV 1038

by Johann Sebastian Bach.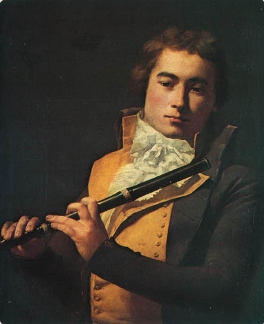 • March 28 - April 9
, 2016
•
FORTEPIANO & FLUTE
Henry Lebedinsky ~ fortepiano
Jeffrey Cohan ~ late 18th and
early 19th-century keyed flutes
Virtuoso duos from the last half of the 18th century for keyboard and flute as equal partners explore a new relationship between the fortepiano, increasingly the keyboard of choice during this period, and the flute, more and more with six or eight keys replacing the single key of the baroque flute, in this program reflecting the changing musical currents of Mozart's lifetime.
The one-keyed flute of the baroque period acquired as many as six or eight keys during this span of 50 years which encompasses productive periods for the sons of Johann Sebastian Bach, the complete life and works of Wolfgang Amadeus Mozart, and the rise of a new breed of virtuosos such as Devienne, Beethoven and Hummel. Jeffrey Cohan will play replicas of a one-keyed flute from about 1755 as well as an eight-keyed flute from about 1807. Henry Lebedinsky will play an original fortepiano made in 1799. The program will include works mostly for flute with obbligato keyboard but also for flute with figured bass by flutist

François Devienne

(pictured above), Mozart's publisher

Anton Hoffmeister

,

Johann Nepomuk Hummel

who lived with Mozart for two years as a child virtuoso, and J.S. Bach's sons

Carl Philipp Emanuel Bach

and

Johann Christoph Friedrich Bach

, all written between 1755 and about 1800.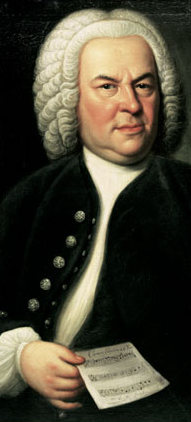 • April 14 - 24
, 2016
•
MUSICAL OFFERING
Hans-Jürgen Schnoor (Germany) ~ harpsichord
Ingrid Matthews ~ baroque violin
Jeffrey Cohan ~ baroque flute


A rare opportunity to hear Johann Sebastian Bach's complete Musical Offering (with canons etc.) alongside two additional trio sonatas for flute, violin and continuo BWV 1017 and BWV 1039 and the Chromatic Fantasy and Fugue for solo harpsichord
on period instruments
will occur
when German harpsichordist Hans-Jürgen Schnoor, baroque violinist Ingrid Matthews and baroque flutist Jeffrey Cohan join forces in a program of Bach's chamber music.
J.S. Bach walked for two days to hear Dietrich Buxtehude at the St. Mary's Church in Lübeck, where Mr. Schnoor currently is organist and holds one of the most coveted and history-laden positions as keyboardist in all of Europe. Ingrid Matthews founded and directed the Seattle Baroque Orchestra, and Jeffrey Cohan directs the Salish Sea Early Music Festival.
The Musical Offering was initiated in 1747 when Frederick the Great, King Frederick II of Prussia, himself a superb flutist, gave to Bach a complicated theme upon which Bach improvised to the astonishment of all present. Within the next few weeks Bach perfected and presented to Frederick a composition which exhibits Bach's boundless imagination and profound depth of expression in a brilliant set of canons and fugues, and a trio sonata that is without parallel in 18th-century chamber music, all based on this royal theme. The 6-part fugue is the most significant keyboard work ever written according to musicologist Charles Rosen.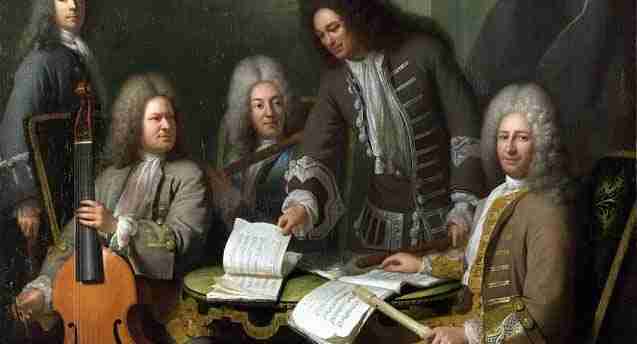 • May 9 - 17
, 2016
•
VERSAILLES
John Lenti ~ theorbo & baroque guitar
Joanna Blendulf ~ viola da gamba
Jeffrey Cohan ~ baroque flute
The Salish Sea Early Music Festival presents an immersion into the musical atmosphere generated by celebrated musicians at the court of Louis XIV. Begun in 1623 as a hunting lodge by Louis XIII, Versailles became the center of musical activity and political power in France when Louis XIV moved there in 1682. Woodwind instruments were evolving, largely due to the efforts of members of the Philidor family, to provide a voice better suited to a
fuller, richer conception of vocal and instrumental sound and the
delicate gestures and elaborate ornamental detail that yielded the deeply moving instrumental textures to which Louis XIV was accustomed.
Composers to be represented include the prolific composer and performer Élisabeth Jacquet de La Guerre, who was taken into service at the royal court in her teens, members of the wind instrument playing Philidor family, the highly esteemed court flutist Jacques Hotteterre, Louis XIV's guitar teacher Robert de Visée, and harpsichordist François Couperin, who was employed at the royal court from 1693. Jeffrey Cohan will play an exact replica, more than two half tones below modern pitch, of an ebony one-keyed flute with massive ivory rings by Hotteterre.